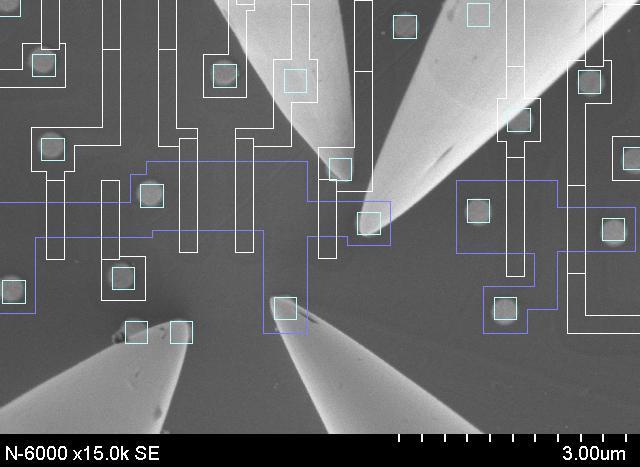 Navigation System for Failure Analysis
"NASFA", "AZSA"
Key Features
Stage-link: Synchronizing view of CAD data and the electron microscope stage.
Overlay display: Overlaps CAD drawing data on SEM/SIM image.
Data Locator: Locates the spot from the list of saved coordinates.
Equipotential Node Tracer: Automatically highlights the trace of equipotential wiring.
More Options: Failure bitmap display, Wafer map display, and more useful functions are available.
---
User Benefits
Easy to spot out the suspected failure location of LSI, using the synchronized view of CAD data and the microscope stage.
Equipotential node tracing helps narrowing down the failure location in CAD data easily.
Overlay display enables to check the circuits of lower layers while FIB processing, which helps finding the failure spot faster.
Overlay display helps quickly locate the probing spot.
---